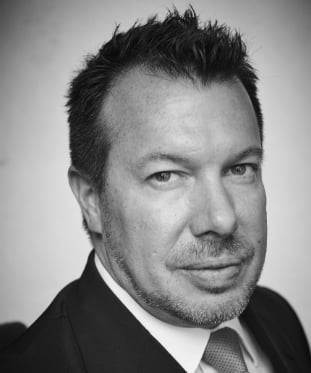 Scott founded Nectar Capital in 2002. He has over 30 years of experience in investing, financing, and operations, with a special emphasis in macroeconomics,

the financial services industries, and in the media, entertainment, and leisure sectors. Scott previously worked in private equity and fund-of-funds allocations at J. Rothschild Capital Management.
Scott is Chief Investment Officer for Nectar's funds and private equity investments and serves as the Portfolio Manager for Nectar's flagship Nectar Global Credit Opportunities fund.
He serves on the board of several Nectar portfolio companies, including United Fitness Brands, Borealis Interactive Group, and Renaissance Records. He is Vice-Chairman and co-Founder of GLORY, the world's number 1 stand-up combat sports league.
Prior to his private equity experience experience at J. Rothschild Capital Management, Scott was an investment banker at Deutsche Bank in London with the media corporate finance team where equity deals he originated, structured, or completed amounted to over £6.2 billion across the publishing and broadcasting fields. Scott also spent three years at McKinsey and Company in California, Argentina, and Brazil, where his clients included a major Hollywood motion picture studio, two major American symphony orchestras, the US Government (for their strategy for bringing the Internet into public schools), private banks in the United States and Argentina, a Canadian natural gas derivatives company, and the world's largest privately held global construction and engineering company.
Scott holds a BA magna cum laude in Politics, Philosophy, and Economics (PPE) from Claremont McKenna College and Oxford University, and an MBA (high distinction) from the Harvard Business School. He is a founding committee member of the UK Council of Democrats Abroad, and a regular contributor to the London Symphony Orchestra and the Serpentine Gallery.